A Q&A Migration Client's Story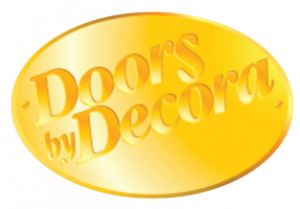 I just wanted to take a minute to thank you for the excellent job you did for me in converting my Q&A databases to Sesame. As you know I had been using Q&A for over 20 years. When I started this business I looked for a program that my wife could use to enter customers and orders in our PC that would adapt to our custom door business which required line item detail that could be passed on to our door manufacturing plant and glass studio to provide them with the information to build the custom doors and beveled glass to fill our orders. I wanted the screen to look exactly like a printed form to make my wife, who at that time was scared of using a computer, feel comfortable entering orders. Q&A provided a great solution and has served us well for all these years. I was able to do things with it that it was never intended to do.
I started Doors by Decora (www.doorsbydecora.net) after over 25 years in sales and sales management of main frame computers. I had been involved in upgrading systems to new hardware and software systems and have experienced the many problems that accompany these conversions. I recognized a long time ago that we were going to be forced to leave Q&A and have looked for another solution that I thought would fit us. I ordered the Sesame database software when it was first released but never implemented it because it looked too complex and I feared that the learning curve was more than I wanted to tackle. When I received your letter earlier this year I decided I needed to take another look at Sesame and felt comfortable with you as I had talked with you several times over the years after Q&A support was dropped.
We discussed my application. You got on line with me and I showed you what some of my concerns were, and you showed me how you could address them. You gave me a cost estimate which was considerably less than I expected and left me with the impression that you could have me converted in about a week's time. In mid- February I sent you my Q&A databases and said "let's go!"
I did not write dates down but in what I remember as less than a week you gave me my Sesame database back ready for me to have my first look. IT WORKED!!! There were a few things that needed to be changed because you did not know exactly how we used them, a few changes that were because Sesame did not do things exactly like Q&A, and a few things that I saw and wanted done differently. You responded to most of these items the same day or at most the next day. We did a "Live Test" for 2 weeks and went live March 8th. The only problem we have had that was not handled with a quick phone call was with page numbering in a merge document and it is a documented problem with Microsoft Word 2003, 2007, and 2010. You tried to help with a couple of workarounds for this but it is not a critical issue.
My final cost was about $800 more than Tom's original estimate which was given before he ever saw my databases. He called me early on to tell me about this charge and gave me the option to get my deposit back or proceed. Tom has been up front about everything and pointed out things that Sesame handled differently and made suggestions about how we should proceed. I took the responsibility of converting some of our reports to help me learn more about Sesame and how it works and because I wanted to make changes to some of these and was not ready to define those changes. Tom has helped me in implementing several of these using features that were not available in Q&A.
My only complaint with Tom is that I am an "early person" and like to get started at 4:30 AM Alabama time and he doesn't want me calling him at 2:30 AM California time. I have learned to live with this.
I have called Lantica Software's support line several times always talking to Ray. He was responsive and quickly resolved my problems. They were related to firewall settings in my antivirus software and my client computer being dropped on my wireless connection at home.
Tom, I am sure that you may find many Q&A users that have the same concerns about migrating to Sesame that I had. Mine was truly a good experience. Please feel free for you and the people at Lantica to share this letter about my experiences.
Sincerely,
Charles F. Jones
Owner
charles@doorsbydecora.com