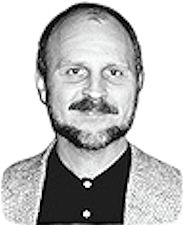 Meet Tom Marcellus
Tom Marcellus holds a degree in Business Administration and Computer Science from Eastern Michigan University and has been involved with data management and computer software-related publications for more than 25 years.
Highly Experienced Technical Editor and Writer
Tom served as technical editor of the following monthly software publications and authored many of the articles:
The Quick Answer – Symantec's Q&A database management software
 Alpha Forum – Alpha Software's Alpha 4 and Alpha 5 database management software
WinFax Forum – Winfax software
Using ACT! – Symantec Corp's contact management software
Inside Sesame (insidesesame.com) – Lantica Software's Sesame database manager
Author of The Q&A Bible
Specializing in the mega-popular Q&A database management software product from Symantec Corp.,  he wrote the bestselling 900-page Q&A Bible (IDG Books)  in 1992 for Q&A version 4.0.
He has also authored or edited countless specialty publications for a variety of software products.
In 1995 Tom formed his own company, Marble Publications and Data, Inc., and continued to publish the monthly Quick Answer (Q&A) newsletter until 2003. He then launched the monthly Inside Sesame newsletter for Lantica Software's Sesame Database Manager, which is still in publication.
Over the years Tom has written 436 technical tips and articles on Q&A and 470 (so far) on Sesame.
Q&A Conversion Expert
In addition to working extensively in Q&A and Sesame over the years, Tom's company has migrated/converted hundreds of Q&A systems to Sesame and other database managers such as Microsoft's Access, Alpha Software's Alpha 5, FileMaker Pro, MySQL and Microsoft's .NET.
Marble Publications and Data supports a growing number of well-served clients the world over.
Contact Tom Marcellus
Don't hesitate to email or call Tom at 800-780-5474 if you need answers to questions about database or document conversions.